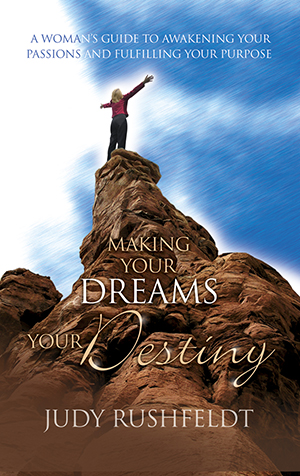 $15.00 Cdn (plus $6.00 shipping)
Making Your Dreams Your Destiny – A woman's guide to awakening your passions and fulfilling your purpose
Making Your Dreams Your Destiny will guide you step-by-step through the process of discovering, defining, and reaching your dreams. You'll learn how to identify the "dream thieves" in your life and deal with the heart issues that have held you back from pursuing a dream. It provides practical, scriptural tools for overcoming fear, intimidation, and self-doubt – and will equip and empower you to step into the unique call and destiny God has for your life.
Making Your Dreams Your Destiny will equip and empower you to step into your MORE!
Making Your Dreams Your Destiny won two national awards: the Christian Booksellers Association Author of the Year award, and the top award for the best book in the Christian Living category at the Canadian National Christian Writing Awards.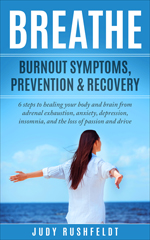 Print Book: $9.45 (Cdn) plus $6.00 shipping
For the E-book version, please purchase on Amazon: 
Endorsements:
"Making Your Dreams Your Destiny is the best book ever written to help women identify where they are at and where they are going. It identifies the struggles women face, shows them how to deal with the fear factor of stepping out of a comfort zone, and reveals the great impact they can have once they walk in fulfillment of their potential and calling. I wish I had this book when I started my leadership journey many years ago. I would have understood how God develops us to prepare us for our calling, and I would have dealt with my fears and insecurities a lot sooner."
– Margaret Gibb, author, international speaker, and President of Women Together
"This book inspires and equips the reader to move forward! It answers the questions that hold us back, opens the door to a productive vision and gives the tools to get us going on to a fruitful tomorrow.
Realistic, practical and hope filled, it's a 'how to' manual for conquering the hurdles of our heart!"
– Lorna Dueck, CEO Crossroads Christian Communication (100 Huntley Street) and Founder/Host of Context TV
"Judy, thank you for challenging us to awaken our passions and apprehend our purpose and destiny! This is a much needed wake-up call to every woman who is tired of 'life in a box'."
 – Lisa Bevere, Best-selling author and internationally renowned speaker
$17.95, including shipping within Canada.