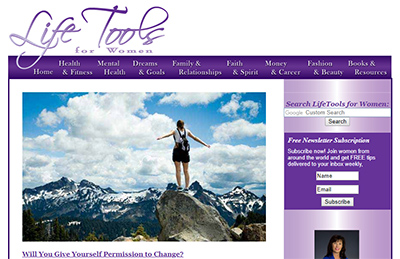 Judy Rushfeldt is the publisher of LifeToolsforWomen.com, an e-zine with hundreds of faith-based articles on health, family & relationships, work, faith, personal growth, fashion, and home decorating.
The e-zine is designed primarily as a tool for reaching women who are on a spiritual journey but do not yet have a relationship with God. For example, women may visit LTFW for information on topics such as starting a business, fashion trends, or how to help a child with ADHD – and decide to read an article on faith while on the site.
Are you interested in writing for LifeToolsforWomen.com? Please visit our writer guidelines.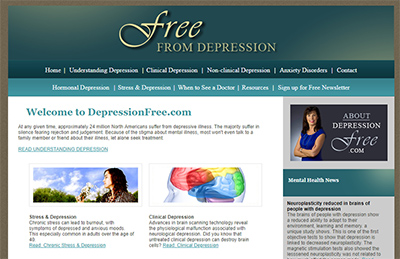 Publisher of DepressionFree.com
As someone who suffered from depression for many years before getting help, Judy has created a website to help other individuals and families affected by depression.
"My misconceptions about depression, combined with the stigma, kept me from seeking and accepting the help I needed," says Judy. My passion for DepressionFree.com is to provide information and resources that will help others who are suffering from depression find help."
DepressionFree.com includes information about several types of clinical and non-clinical depression, including symptoms, causes, and strategies for treatment.
Visit DepressionFree.com